Coca-Cola Is Pushing Recycled PET Bottles in Sweden
Views:228 Author:yfcrownMaker Publish Time: 2019-12-13 Origin:Site
Coca-Cola, a drink that adults and children love a lot. Do people who drink Coca-Cola know the secrets of Coca-Cola bottles? According to reports, one-third of the PET bottles produced by Coca-Cola bottle manufacturers in Europe last year were using recycled Materials, with another 27.8% using plant-based materials.
Coca-Cola will push 100% recycled plastic bottles in Sweden for the first time, a transition that will begin in the first quarter of 2020 and will include all PET packaging produced at its bottling plant in Jordbro. In this case, a large amount of carbonated soft drink filling machine will be needed to deal with the drink filling work.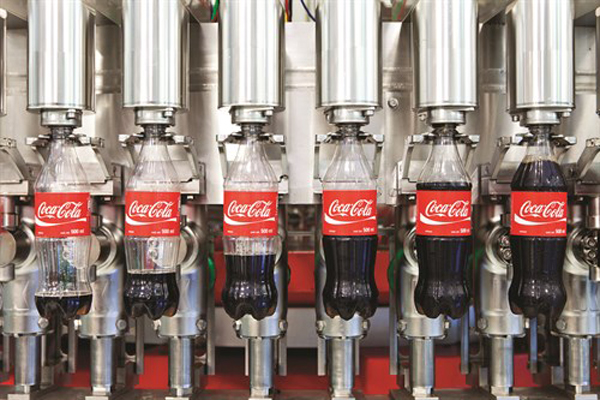 The move involved 40 different brands including Coca-Cola, Fanta, Sprite and Blizzard Mineral Water. The Coca-Cola company said that by using 100% recycled materials, Coca-Cola will reduce the use of new plastic in Sweden by 3,500 tons per year. Sofie Eliasson Morsink, general manager of Swedish fashion at Coca-Cola European Partners said, "Plastic is an efficient and valuable packaging material and we need to deal with it to ensure that nothing is wasted. Coca-Cola Sweden wants to lead the development of the circular economy. All packaging is recycled for reuse. "
"We are taking a big step because we have become the first market in the world to use 100% recycled plastics. As a large industry player, we have a responsibility to contribute to the circular economy of the beverage industry." In order to complete the goal successfully, bottling line for sale is now getting more and more demanding in filling process.
American Beverage Association tries to reduce plastic waste from plastic bottles. The plan is called "Every Bottle Back," which is seen as a "breakthrough effort" to reduce the use of new plastics in the beverage industry. These beverage companies have united to support the recycling plastics economy, highlighting the value of 100% recyclable plastic bottles and caps to consumers and ensuring that they do not become waste from the ocean, river or landfill.
"For now, this enhanced recycling is expected to be introduced on a commercial scale, using existing recycler waste streams, including previously non-recyclable plastics and lower quality recyclables, "Coca-Cola said in a statement. Starting in 2020, The Coca-Cola Company plans to promote this enhanced recycled material in Coca-Cola bottles. The bottle filling machine for sale of New Crown is always in good quality and high efficiency, which is good for the recycled bottle filling process.