Hard Soda Process Trends: Becoming New Favorites
Views:235 Author:yfcrownMaker Publish Time: 2020-03-11 Origin:Site
Constellation Group will invest heavily to launch Corona Hard Soda. This is an alcoholic beverage that is widely popular among millennials, who are eager to stay away from traditional beer and switch to lighter, healthier beverages. The "Fortune" report shows that in 2018, the total sales of hard soda reached 488 million US dollars, accounting for 2% of the beer market. UBS analyst Sean King said the hard soda market is currently valued at $ 550 million and could grow to $ 2.5 billion by 2021.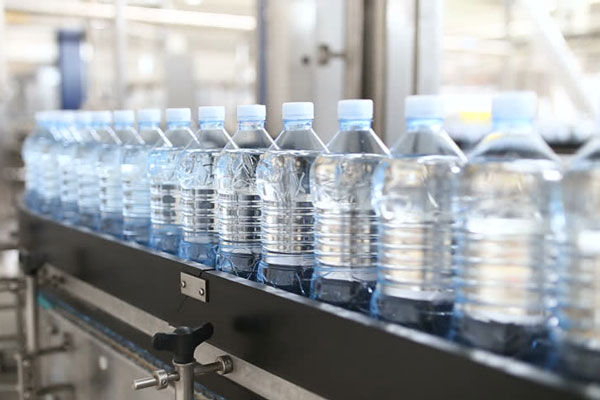 It is reported that Constellation Group plans to invest more than $ 40 million in Corona hard soda marketing this spring. The soda range will be available in four flavors: tropical lime, mango, cherry and blackberry lime, with only 90 calories, 4.5% alcohol, and no carbohydrates and sugars. Newlands says zero carbohydrates and sugar are the biggest highlights of Corona hard soda. In addition to beer glass bottle filling machines, soda filling machines are in increasing demand nowadays.
In recent years, beer companies have also been deploying hard soda in order to follow the trend. In August 2019, Anheuser-Busch InBev's light beer brand Natural Light launched Hard Soda Natural Light Seltzer. In addition, AB InBev has increased its investment in the fast-growing hard soda market and will launch another hard soda Bud Light Seltzer earlier this year. Anheuser-Busch InBev will invest $ 100 million in such products this year.
Mossenkamps also introduced their Vizzy Hard Seltzer, a hard soda that is rich in vitamin C. It is positioned to be more health-conscious than other leading hard sodas and is a major investment by Mossenkamp during a major corporate restructuring. In China, Tsingtao Brewery launched Prince Seaweed Soda, hoping to use the growth of the soda category to share a slice of the soda market and become the next winning height.
The equipment used to make soda water is generally composed of many equipment to process various beverages, such as water treatment equipment, bottle washing machine, filling machine, sealing machine, sterilization equipment, CIP in-situ cleaning machine, filtration equipment, packaging equipment, etc. Automatic soda filling machine price is various according its quality and sorts.
Soda can filling machine is produced along with the production of beverage industry, and it is developed along with the development of beverage industry. Glass bottle filling machines were manufactured in the United States as early as 1890. In 1912, the crown cap capping machine was invented, and then a filling and capping unit integrating filling and capping was manufactured. In the early 20th century, manual filling and capping machines were also manufactured in Germany. Countries with high levels of beverage equipment technology include Germany, the United States, Italy and Sweden. Although Japan started late in Asia, it has developed rapidly and has a certain position in the international market.