HEINEKEN USA Pursues Innovation in 2019
Views:230 Author:yfcrownMaker Publish Time: 2020-01-17 Origin:Site
Beverage alcohol brands are looking for innovative ways to communicate major health trends to consumers. Earlier this year, Heineken USA said that consumers can still enjoy the taste of high-end beer but do not have to drink it only at night. Meredith Kiss - Heineken Brand Manager said: "With the momentum of healthy and careful drinking, Heineken 0.0 is the best new favorite for beer drinkers which allows them to do more things without giving up their favorite beer. "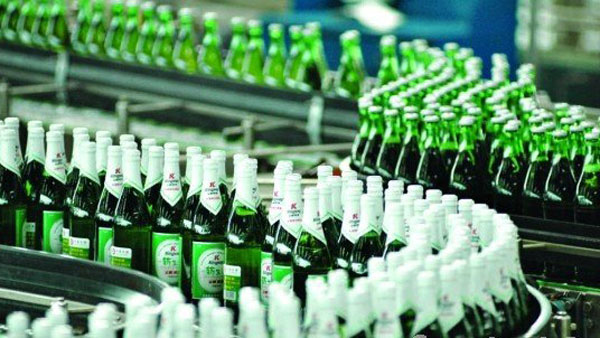 Heineken 0.0 is made from natural ingredients and contains no alcohol, only 69 calories per bottle. As the strong growth in non-alcoholic beverages is expected to continue, Heineken 0.0 is applicable to all occasions of drinkers while providing a game-changing beer and bringing new drinkers to the beer market. Due to the popularity of beer, the amount of beer glass bottle filling machine for sale has also increased.
The Heineken team is optimistic about the future of non-alcoholic malt beverages because it tastes the same as the original Heineken. Heineken 0.0 is the result of a 15-year project by Heineken global brewer Willem van Waesberghe. By studying every aroma and every taste of Heineken Lager beer, Heineken 0.0 has all these aromas.
Kiss added that Heineken 0.0's sales have exceeded the company's expectations and received positive feedback from consumers and retailers. "We believe that this category will continue to receive attention. We have just reached the surface." She revealed that Heineken will invest $ 50 million in 2020 to support the brand's activities and plans to increase its distribution channels in 2019 and double its performance Fan. China beer bottle filling machine factory needs to learn this kind of innovation to improve domestic industry situation as well.
To obtain the results brought about by innovation, an enterprise must establish a complete and scientific innovation system and place it in a strategic position for enterprise development. New Crown beer filing machines always insists technology innovation, it help brewers control every aspect of the brewing process from tank temperatures, pressures and CO2 levels to bottle pre-evacuation, purging, fill rates and levels.