How to Find the Best Beer Bottling Machine for Your Plant
Views:210 Author:Site Editor Publish Time: 2019-10-08 Origin:Site
Beer is the third most consumed liquid in the world right after water and tea, so the love people have for beer is apparent, based on the statistics. It is also one of the oldest alcoholic beverages that were introduced to humans and can be traced back centuries. This reason has compelled producers to introduce a different type of bottles for a beer with the most common being the standard tin can or the glass bottle with a crown cap. The bottling process for any beer is critical as it gives the consumers the first impression of the beverage that is being produced by a company. With growing competition in the market, the decision to choose the right beer bottling machine has become essential for many producers.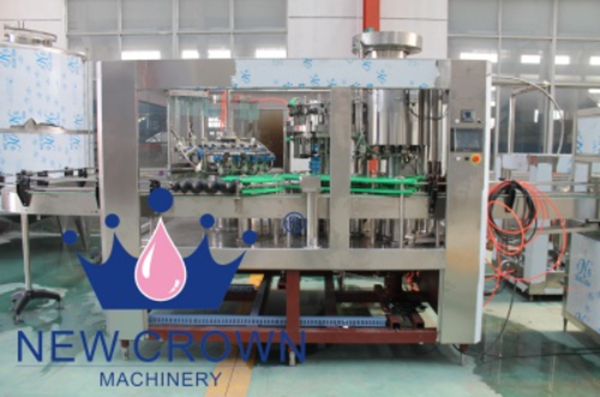 There are different types of machines that are available in the market, but the choice solely depends on the focus of the producers. Companies that tend to focus on bottles have acquired beer bottle filling machine such as those made by newcrownmachinery.com as they specialize in a high-speed filling machine that fills bottles 20% faster than the average conventional machines. After that, these bottles are fed into labelling machines which allow the producers to mark their bottles according to their own brand. There are many beer bottling machines for sale on the internet, but it is pertinent to make sure that the supplier provides sophisticated and well-built machines that are designed to be used with 330ml cans or bottles.
If a producer is interested in finding beer bottling machine cost, then there are many suppliers such as newcrownmachinery which provides excellent solutions for beer bottling. It's straightforward to contact a representative of the company who would happy to assist anyone by giving them a quote for acquiring their machines. However, it is a one-time investment, so every manufacturer must think of it as an investment as buying good machines can consequently result in higher revenues.