How to Produce Glass Bottled Juice and Milk
Views:260 Author:Site Editor Publish Time: 2019-09-02 Origin:Site
When it comes to producing glass bottled juice and milk then the procedure is almost the same. The juice companies need a juice bottle filling machine that can perform filling at high temperature to mix the ingredients well. However, the milk filling machine has to perform a filling method at a high temperature to kill the germs and bacteria.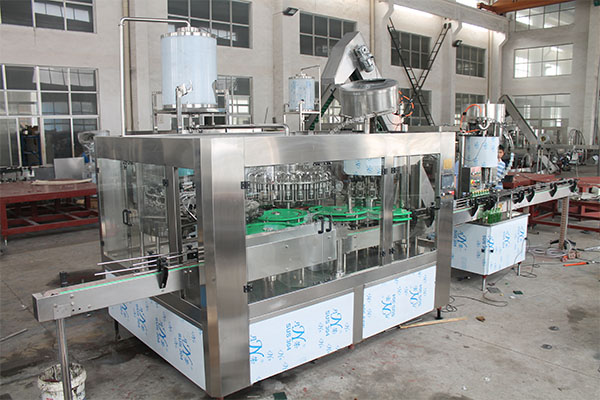 How to Produce Glass Bottled Juice and Milk?
The method to produce glass bottled juice and milk is easily understandable. The companies usually purchase glass milk bottle filling machine for both these items. It can perform the hot juice filling in a simple way. At present, we are going to tell you about the production line for both. Have a look:
1.Water Treatment System
There is a water treatment system where purified water cleans up the bottles thoroughly. The glass bottles are placed on the conveyor and then they are washed one by one. This system incorporates a booster pump, water softener, cartridge filter, UV sterilizing equipment, storage tank, ozone device, RO filter, carbon and sand filter. When the bottles pass through each device and filter then they are cleaned up thoroughly.
2. Preparation System
In the preparation system of juice or milk bottle filling machine, the juice concentrates by mixing, melting, sterilizing and homogenization. In this way, the flavor of juice will enhance. In the same manner, this system will process the milk to make it more flavorful.
The system of milk or juice bottle filling machine incorporates hot water system, steam boiler, insulation balance tank, jacket beverage mixing tank, jacket high shear emulsification tank, double filter, plate sterilizer, drink a pump and high-pressure homogenizer.
3. Filling System
The filling system of juice or milk bottling equipment for sale includes filling, bottle washing and capping, cap washing and elevator. The glass bottles move onto the conveyor one by one and the filler head fills each bottle to a certain level. The bottles are capped properly after filling then they are cleaned up nicely.
4. Bottle Packaging System
The bottle packaging system in which the bottles are labeled appropriately and then they move to the steam generator. Steam is provided to these bottles equally and then they are moved for shrink wrapping and carton packaging.
Advantage Of Latest Filling Machine
There are diverse advantages of latest filling machines for juice and milk. They are designed and planned for filling hot temperature liquid. The final temperature ranges from 80 to 90-degree centigrade. These machines can enhance the flavor of juices and milk. Moreover, it increases their quality due to which they can stay flavorful for a long time in the glass bottles. There are diverse advantages of this machine which are mentioned below:
This machine is able to perform washing, filling and capping of the bottles.




Filling heads are present that perform filling process rapidly.




The spare parts are designed and manufactured in one piece so they are easy to change.




Advanced functions are present according to needs and wants.




There is a touch screen from where the managers can modify the machine according to their factory requirements.




The return system is present which incorporates a return tank, pump, vacuum pump, high position tank.