It's A Good Choice to Buy Beer Filling Production Line in New Crown
Views:227 Author:yfcrownMaker Publish Time: 2020-01-22 Origin:Site
Beer is an alcoholic beverage between wine and beverage. It is the third most consumed beverage in the world after water and tea. Beer belongs to foreign varieties, but over time it has been accepted by the Chinese and has become the world's top beer sales market. The production of beer has also entered a high-speed production stage with the times. A high-quality and reliable beer filling production line is an essential device for beer can filling machine manufacturers.
We strongly recommend the filling equipment of Zhangjiagang New Crown Machinery if you plan to buy a beer filling production line.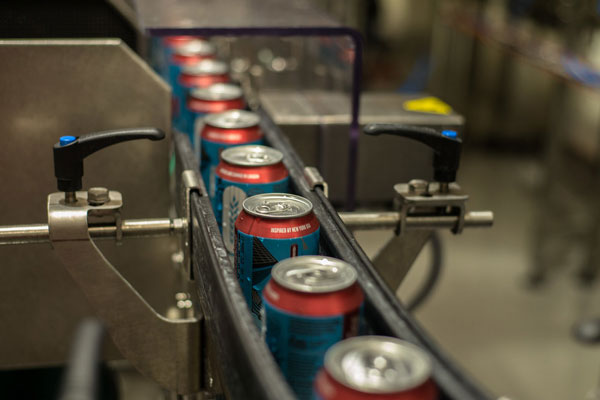 Why is it recommended to buy a beer filling production line for New Crown Machinery? Because a comprehensive automatic beer bottling machine supplier who has a relatively high level of technology, the quality of its products is also relatively reliable. Relying on the established modern management system, New Crown Technology has become a first-class one-stop overall solution provider in the field of intelligent overall solutions.
The equipment must be maintained and maintained frequently during use. Convenient maintenance is easier for consumers. Like other consumer products, the materials used in the equipment need to be licensed by the China Food and Drug Administration. New Crown Machinery provides highly intelligent mechatronics products. Stainless-steel structure, double-layer double-channel continuous chain network transportation, stable operation, good water permeability and high strength are its features and it is very convenient to observe at any time during cleaning, maintenance and production. Its technical performance and equipment reliability and stability have reached the international advanced level. The annual output of each shift can reach 60,000 tons.
Seeing here, how about the beer filling production line of New Crown Machinery, I believe you already know something about it. If you are interest in our machines, please feel free to contact: info1@newcrownmachinery.com for free consultation, give New Crown a chance and give yourself a chance!