The Growth of the Canned Beer Industry
Views:213 Author:Site Editor Publish Time: 2020-04-02 Origin:Site
So far, there has the canned beer industry has witnessed growth. A survey carried out in Argentina in 2018 highlights that 1.92 billion liters of beer were consumed - that represents 43 liters per capitay, and the can quadrupled its percentage of growth over other containers. That shows that Argentines are great beer drinkers. And, now, in a can!
In the last three years the container that grew the most in the consumption of beverages was the aluminum can. Some people have argued that such significant growth is as a result of the 'sleek' design of the container as it has become the ideal alternative for beer, both industrial and otherwise. Meanwhile, the new 24 oz (710 cc) can has proved to be a container to share with friends and family.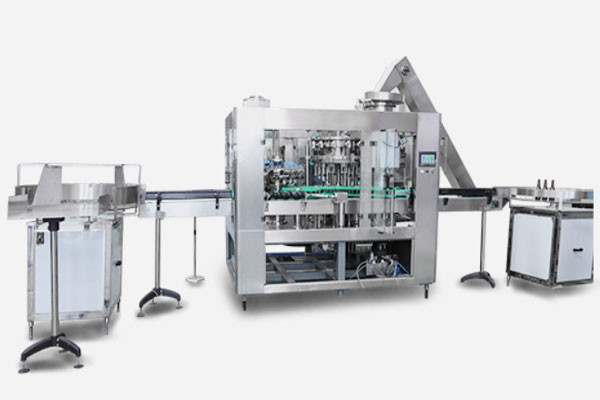 Recent global market surveys have highlighted that the can is gaining more and more strength within the packaging market and is positioned as an innovative choice compared to other options. This is because it cools the drink faster than any other container and retains the taste of the beverage.
The survey carried out jointly by Ball Corporation and Globaldata underlines that aluminum cans have become the most sustainable container in the beverage chain since they are 100% recyclable and can be reused infinitely without loss of quality. In Argentina, 79% of the cans consumed are recycled and returned to the market. Following that line, this percentage is expected to rise to 90% by 2021. So far, there has been a concomitant demand for the beer can filling machine which is an indispensable equipment in the filling of can beers.
The result of the survey highlights that the reason why the can is the most chosen container among consumers and producers is due to several properties and advantages it has over the conventional glass bottle containers. The aluminum cans are light, compact, easy to transport, resistant and unbreakable, which makes it perfect for meetings with friends, or for the comfort of your home. And as mentioned earlier, cans are easy to cool while retaining the taste of the beer.
The survey also pointed out that the cylindrical design of the can offers a strategic aesthetic for the design and printing of logos and brands. Since the image is exposed from all angles, the consumer can interact with the brand or the sketch that is printed in a 360 ° experience. "
For those in the beer production industries who wish to switch to canning rather than the conventional containers, this is a great opportunity. However, it is also important to consider the aluminum can filling machine price as it will enable you to make your budget.
There is a gradual improvement in the beer filling line as most beer industries are already incorporating the can packaging to complement the already existing glass bottle containers. This means that the beer filling line has to include a wide range of beer can filling machines.